Custom Facial at Glosshouz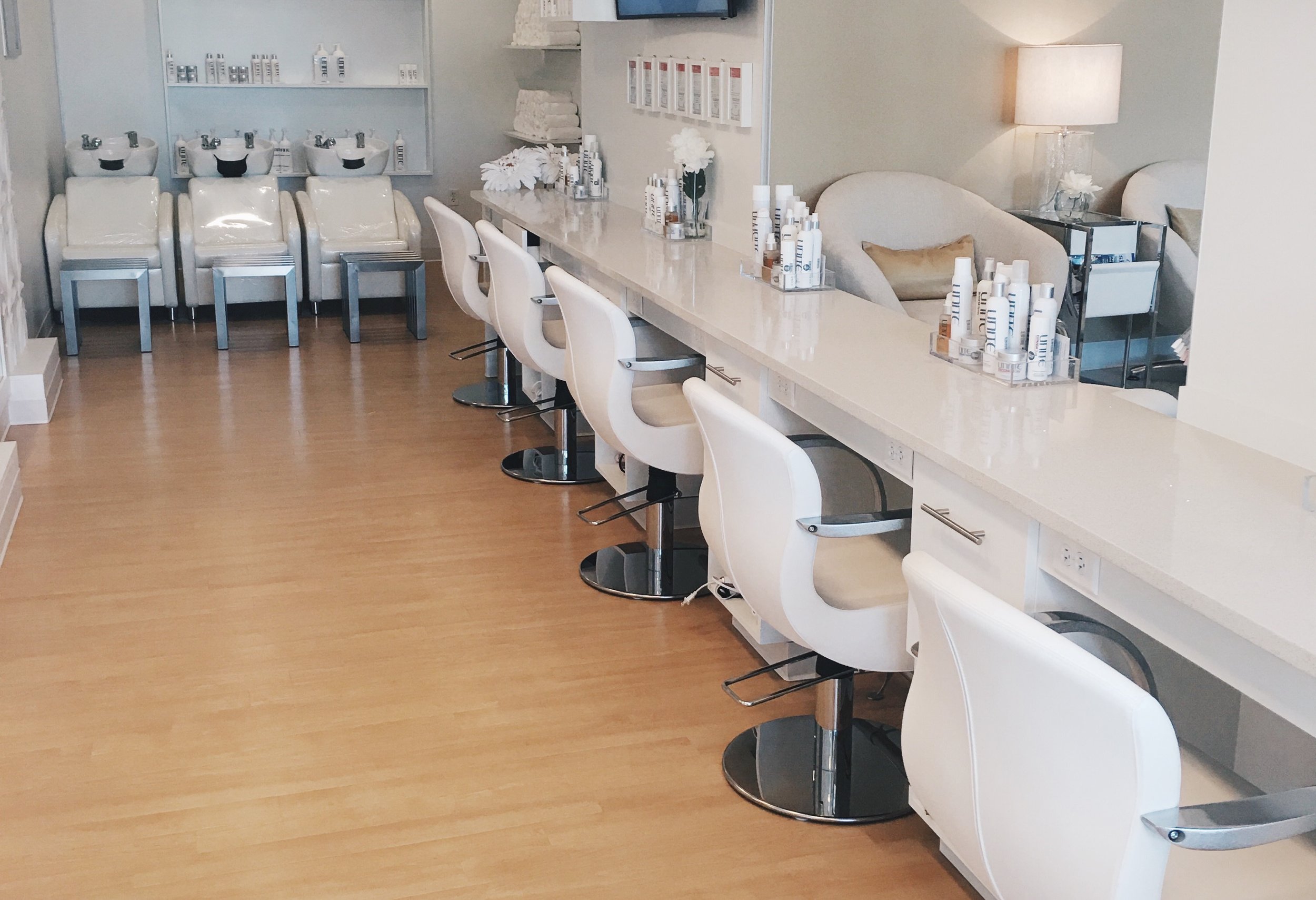 I'm so excited to share my custom facial experience at Glosshouz! I recently worked with Glosshouz in Centennial to share my thoughts on their facial services. First of all, Glosshouz is such a gorgeous space! When you enter, you automatically feel relaxed. For your facial, they give you a snuggly robe and slippers to wear in the relaxation room before your facial, here you can sip on tea or infused water. They also give you a warm neck wrap and eye mask while you wait to meet with your Esthetician.
I loved that they customize your facial based on your skincare needs. You chat with the Esthetician to determine which of their six treatments would be best for you. Their essential facial treatment incorporates the essential elements of a beneficial facial including: cleanse, resurface, balance, treatment masque, product treatment, moisturize and protect. My esthetician was so friendly and talked to me about the benefits of each part of the treatment.
They really have gone above and beyond at Glosshouz to create a gorgeous facility and also make your experience incredible. The whole experience was incredibly relaxing and I left with my skin feeling refreshed and glowing.
A facial at Glosshouz would make a great Christmas gift for the ladies in your life! I think taking time for yourself is so important and your mom, grandma or sister will thank you for giving them some much needed relaxation time!
I apologize for the poor quality photos, that's what happens when you forget your camera!